EXHIBITIONS
Blue Ribbon
Jul 25–Aug 25

Jul 25 – Aug 25          Bancroft & Dillon Galleries: Blue Ribbon Members' Show
                                   Judge: Hilary Tait Norod, Gallery Manager at Edgewater Gallery Boston
                                   Opening Reception: Thursday, July 25, 6-8pm
                                   Drop Off: Wednesday, July 17, 10–5, Thursday, July 18, 10–8, Friday, July 19, 10–4
                                   One piece of art per member. $15/per entry. Work must have been completed within the last 3 years. Membership must be current.
                                   Manning Gallery: Kimberley Majury

Edgewater Gallery Boston, Hilary Tait Norod, Gallery Manager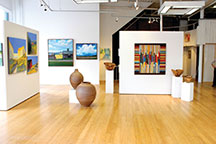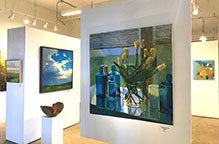 GENERAL INFORMATION

Pick-Up | August 26–September 1, 2019
*Artists who are not in contact with staff about a late pick-up within 7 days of the official dates will incur a $5 per day fee until the artwork is picked up. The fee  must be paid before or at pick-up.
---
Sep 12 – Nov 3        Bancroft Gallery: Pressing Matters: Coastal Printmakers
                                    organized by Deanne Noiseux and Nancy Connolly
                                    Featuring work by Coastal Prinmakers
                                    Opening Reception: Thursday, September 12, 6–8pm  
                                    Dillon Gallery: Jeanne Wiley & Ann Conte