EXHIBITIONS
Dillon Gallery


June 8 - July 22


June 8 - July 22: Vcevy Strekalovsky Retrospective Exhibition
SSAC lost a beloved member of our community on June 19, 2022. Vcevy Strekalovsky was a visionary architect, award-winning painter, life-long musician and invested leader. We have dedicated this year's Arts Festival to Vcevy, please join us to celebrate his life's work. Visit our Dillon Gallery to see these and other stunning works, June 8 - July 22.



Opening Reception is Thursday, June 15: 6-8 pm
Free & Open to the Public


For pricing information, please inquire at front desk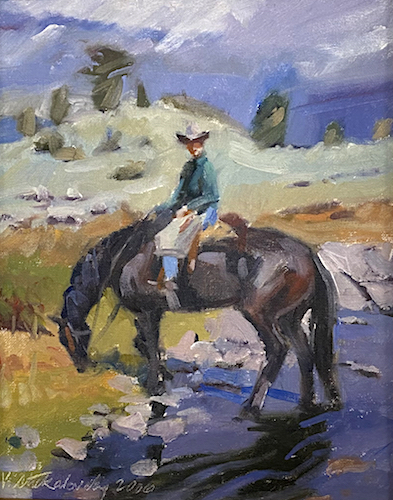 Miss Yellowstone
Oil on Panel, 2006
NFS



Header Image :
'Teton Sundown' by Vcevy Strekalovsky


---
NOTE: Purchased all works may be picked up at SSAC. If shipping is required, contact info@ssac.org for shipping fees.