Paul Pratt Memorial Library (Click here for a link to the library)
35 Ripley Road. Cohasset, MA
Library hours
Mon-Thurs 10-8 | Fri-Sat 10-5

2017
November–December Amy Geyer
14 recent monoprints and collages will be on display in the library meeting room.

The show opens Saturday, November 4 with a reception, open to the public, from 6 to 8pm. The exhibit will continue through December 30, 2017.

Amy Geyer's work explores nature's edges and man-made patterns, phenomenon, politics, history and personal experience. She thrills at the discovery of each layer of the print and the process which leads her to find the voice of the print and herself.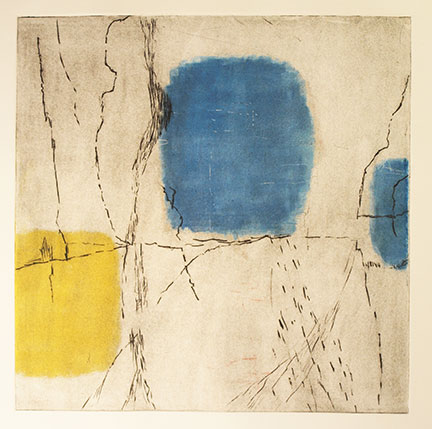 Pop!, 2017
monoprint on paper, 14 x 14 in